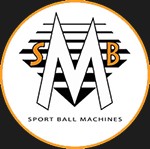 No products
Shipping 0,00 €
Tax 0,00 €
Total 0,00 €
Prices include tax.
Diamante Tennis Ball Machine...
We are  a brand new Company that applies robotic machines to innovative ideas. Our main field of application is the tennis world but we are already working on new projects regarding other sports.
We are located in Milano, Italyand we provide assistance in Milano, Italy as well.