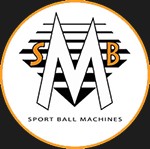 No products
Shipping 0,00 €
Tax 0,00 €
Total 0,00 €
Prices include tax.
The Most Advanced Tennis Ball Machine In The...
Privacy personal data

The personal data you provide is used to answer queries, process orders or allow access to specific information. You have the right to modify and delete all the personal information found in the "My Account" page.
Aliandre  di Stefano Mezzadri gathers and processes data in accordance with the Data Protection Act 1998.
We are committed to protecting the privacy of our customers and anybody requesting details of our products and services. There are sections of the website which require details to be provided in return for information about our services. This document has been created to outline how your details will be processed once surrendered.
Aliandre di Stefano Mezzadri  is the sole owner of details gathered through the website. Information is collected when you register for a conference; when you request further information about our products and services; and when you sign up to our newsletter. When you register for an event you will be required to fill in all requested details and to agree to our Terms & Conditions. Other areas of the site only require certain contact details although you can choose to give additional details if you feel this will enable us to provide you with a better service.
Email addresses are used to keep you updated on our product offerings and services. If at any point you wish to opt-out of email communications, you can unsubscribe by cliking on the 'one-click opt out system' which you will find at the bottom of all our marketing  or promotional emails. Alternatively, please send an email to sportballmachine@gmail.com with 'remove' in the subject field and mentioning the email address that you want to unsubscribe.
Occasionally, we may make your details available to carefully selected external organisations for marketing purposes. If you do not do not wish your details to be passed on to external organisations, would like to update or remove your details, please email sportballmachine@gmail.com or write to:
 
Aliandre di Stefano Mezzadri Via Budrio,40  MIlano 20153 Italy
 
Should you wish your details to be removed, please complete the same procedure. Following your update or removal request, you may receive additional pieces of communication whilst any changes are processed.
The Sportballmachines website includes links to other sites. 
Aliandre  di Stefano Mezzadri is not responsible for, or accountable for, the content of these sites. The inclusion of any link is not tantamount to an endorsement of the external site by
Aliandre di Stefano Mezzadri.
The privacy practice of any external site is not covered by this privacy statement.
Legal Notes

Aliandre di Stefano Mezzadri Via Budrio,40  MIlano 20153 Italy P.I / VAT: IT10308440964
All purchases made through sportballmachines.com are governed by remote buying and selling Italian legislation. All the prices on the web site can be considered VAT included. All products displayed on the web site can be considered immediately available for shipping, except when clearly indicated. Customers will be immediately informed via e-mail/phone if a specific product is momentarily unavailable or if shipping will be delayed. However, Aliandre reserves the right not to complete the order assuming no liability. This will not give the customer any right to claim compensation. By placing an order, the customer places a binding offer to conclude a sales contract. Sportballmachines.com will then send him/her a confirmation receipt of the order via e-mail. The e-mail only serves as non-binding information to the customer. The contract between 
Aliandre di Stefano Mezzadri and the customer will exists at the moment of shipping confirmation which Sportballmachines.com will send to customers in a separate e-mail after the products have been paid and shipped.
All that is not specified is governed by Italian legislation which regulates remote buying and selling contracts out of commercial spaces.
Product description
Graphical representation of the products (images, technical information and descriptions) is used only for illustrative scope and it is completely indicative. Products may not exactly correspond in terms of images and colours because of the monitor settings (e.g.: an item clothing colour).
Images of the products usually have been provided from our suppliers and for this reason we inform you that some of them may differ from the graphical representation because of changes provided from manufacturers, therefore Sportballmachines.com does not have any liability if these changes do not vary the functionality of the products (ex. A logo in a different colour, a different printed image or placed in a different site).
The commitment of Sportballmachines.com is to supply original products, officially imported and covered by Official Warranty.
Copyright.
Website design, texts, images, selection and layout of the same, the software code and the whole other material on the site are property of Jenius Robotics and protected from the copyright of Sportballmachines.com or its suppliers. All the rights are reserved.
An electronic copy is allowed only for using it as a resource for shopping, communicate, or make business with Sportballmachines.com. Any other use or material on the site, included the reproduction for different finality from those said above, the change, distribution, republication without previous Aliandre di Stefano Mezzadri written consent is strictly forbidden and will be legally pursued.
Warranty Conditions
Sportballmachines.com distributes only original products, officially imported and covered by Official Manufacturer Guarantee
Manufacturer Warranty:
Every product distributed by Sportballmachines.com is covered by Official Manufacturer Guarantee in accordance with Italian law. The Warranty period starts from the product delivery date, and the buyer is covered for a period of 24 months for consumers and 12 months for professionals. Once a defect is discovered, the consumer has 2 weeks to report the defect to Sportballmachines.com, that will initiate the proper procedures to get the reparation and/or substitution of the product under way as fast as possible. The Warranty never covers damages produced by improper use of the product.

Conformity Warranty:
Sportballmachines.com offers direct warranty against defects of conformity and assures the immediate substitution of the product which is considered to be "non conforming." For all the other cases the Manufacturer Warranty will be applied. Examples of conformity defects:
Receipt of a damaged product during the transport.
Receipt of a new product with visible defect before the use.
Product Imperfections and Return Policy:
The Purchaser must report any eventual problem and or presumed imperfection to Sportballmachines.com within 15 days after the delivery date, requesting a return of the product in question with the appropriate RMA (Return Merchandise Authorization) form. Sportballmachines.com will authorize the return of a product ( with purchaser responsible for shipping costs) and will immediatley forward the product to the manufacturer, who with prior technical expertise will evaluate the merit of the claim in this specific case. After the manufacturer´s technical evaluation Sportballmachines.com will substitute the product if a defect was discovered or return the original product if the claim is not covered under guarantee. In any case, for any problems with the quality of our products Sportballmachines.com will rely on the technical response of the manufacturer. For additional information on returns please consult the Return Policy section.
Contract Termination
Your contract can be terminated within 10 days from the date received without stating any reasons, in accordance with Italian law. Please communicate the reasons for returning the product(s) in writing (mail, fax or e-mail) or simply fill out the RMA Form and we will immediately send you all the information needed for your product return. Your product(s) must be sent within 10 days from your first communication of contract termination. Shipping costs will be your responsibility, and Sportballmachines.com will refund only the original price paid for the product (excluding shipping costs). All products must be returned in perfect condition and ready to be resold. Every accessory including labels, packaging, plastic wrap on the racket grip, boxes, must be perfectly intact otherwise your returned product will not be accepted. In case of missing accessories (labels, original boxes, wrapping, etc.) we reserve the right to charge you from 60% to 80% of the product value. The same applies if you write over the original boxes, labels, wrapping.
For further informations please visit Return policy.

It is not possible to terminate a contract for the following products:
• Product purchased for professional purposes (with Vat number);
• Rackets with missing plastic grip wrapping.
• Opened ball tubes;
• Used products, such as worn apparel, and products with missing labels or original boxes.
Refund Terms
Sportballmachines.com will refund the cost of the product returned within 30 (thirty) days after receiving your returned product. Refunds will be credited to your credit card if the original payment was been made by credit card, or by bank transfer in any other case. Sportballmachines.com will never refund the shipping costs when a customer terminates the contract.
European Countries (except for Italy)

 
All shipping charges on orders destined for shipment in European countries will be applied according to the Europe price list chart and will automatically be calculated and displayed during your purchase.
Important note: Orders containing high weight/volume items (such as cases of tennis balls and oversized items) may have a Shipping Surcharge that will be notified after the purchase.

Forwarding Times

 
All orders properly placed from Monday to Friday by 11.00 will be shipped on the same or next business day(*). After this time the shipment is not assured and it will occur on the following business day. According to string laboratory commitments , orders with requests for racquet stringing could be delayed an additional 24 hours. Orders with payment by Bank Transfer will be shipped after confirmation of transfer receipt. (*)The above delivery times are approximate and can change according to high season or holiday period. An automatic e-mail will inform you about the shipment details and provide you the tracking number to track your order.
Shipping Times
Italy:
Products will be shipped across Italy by SDA or DHL, which in general delivers within 48/72 hrs.
The above delivery times are approximate and can change according to holiday period or destinations.
In any case Aliandre di Stefano Mezzadri will not be liable for delays due to the courier.

European and other Countries (except for Italy)
Transport on European territory is generally committed to International couriers using air/ground shipping by DHL. Delivery times vary from 2 to 4 business days depending on weight, volume and destinations. If your order does not include oversized items we will be able to use air shipping for some destinations. Sportballmachines.com will provide you with the fastest delivery service available, trying to reduce waiting times on your order.

IMPORTANT:
Please provide a valid and precise destination address to limit waiting times. A detailed order will be important to ensure a secure and extremely fast delivery. Sportballmachines.com will not liable for eventual delays and/or non-delivery caused by incomplete or not clearly written addresses, submitted during order creation. In any case Sportballmachines.com will not be liable for any eventual courier delays during the delivery. Eventual delays do not give the customer the right to request damages.